1/3
Thobe dress
$ 10.00 ~ $ 11.00/piece
1200/piece
(Min. Order)
Quick Details
Supply Ability:
9999 piece per month
Quick Details
Color

Black, white, blue, brown, orange,coffee,

Size

54 56 58 60 62

Style

up and down

Fabric

polyester
QUICK DETAILS
Product Name: Saudi Arabia Dress White Thobes,Islamic Palestinian Men Thobe Dress Custom Wholesale
Size: 54-56-58-60-62
MOQ: 1200pcs Color: 6
Fabric: polyester Style: up and down


Best-selling African men's fashion gowns

*Soft and full of features such as vertical sense
*This design is perfect for daily wear, casual Life, home, holiday
---
| Product Name | short sleeve embroidered fashion suit |
| --- | --- |
| MOQ | 1200pcs |
| Fabric | polyester |
| Size | 54-56-58-60-62 |
| Color | 6 |
| Style | up and down |
| Model No.: | SA-1985# |
| Payment | T/T, Western Union, MoneyGram |
Difference between Saudi Arabia Dress White Thobes and black thobes
Arabian robe (disash) is the traditional clothing of Arab men. Since ancient times, men in Arab countries, including children, from heads of state to civilians, have been accustomed to wearing long robes throughout the year. Wear a white hat or a turban when wearing a large robe. The Arab robe comes in two colors, one is white and the other is black. What's the difference between Saudi Arabia Dress White Thobes and black thobes?
Difference between Saudi Arabia Dress White Thobes and black thobes
Men wear white robes and women wear black robes. In the UAE, the robe is the Arab national costume. There is no distinction between robes and inferior ranks. They are worn by ordinary people, and high-ranking government officials also wear them when attending banquets.
Black thobe
As for women's black robes, it is generally based on some regulations that have a tendency to "abstinence" in Islamic teachings. Women should minimize the exposure of skin and hair, and clothing should minimize the outline of women's body lines, that is, looseness is the best. Among the many colors, black has the best covering effect and complements the white robe of men. The black and white match is an eternal classic and gradually became customary, but in reality, some Arab countries, such as Somalia, where women wear It is not mainly black, but colorful. Men's white robes are only the default and standard colors. There are many daily choices, such as beige, light blue, brown-red, brown, etc., and can even derive stripes, squares, etc., and men can also Wearing black robes, Shia Arabs wear black robes on certain occasions, and some tall and burly Arab adults wearing black robes are really domineering.
White thobe
The traditional clothing of Arab men is the Arab robe. The colors of Arab robes are generally divided into two types, black and white, white robes are often worn during festive occasions, and black robes are worn for funerals. Arabian robe generally has no collar, flying sleeves and wide waist, long hanging down to the ground, cool and comfortable to wear on the body, easy to carry. On Muslim Jubilee Days, wedding ceremonies or official social occasions, Arab men must wear this kind of robe, even for respected heads of state. The Arabs believe that wearing Arab robes will give people a sense of elegance and grace, especially in formal occasions, which is more elegant and generous. This is a symbol of the dignity of the Arab nation.
Before you customize them, you need to understand clearly, QURAISH is a good choice for you, and we will give you professional advice.
As a professional Saudi Arabia Dress White Thobes supplier, there are also Islamic Palestinian Men Thobe Dress Custom Wholesale.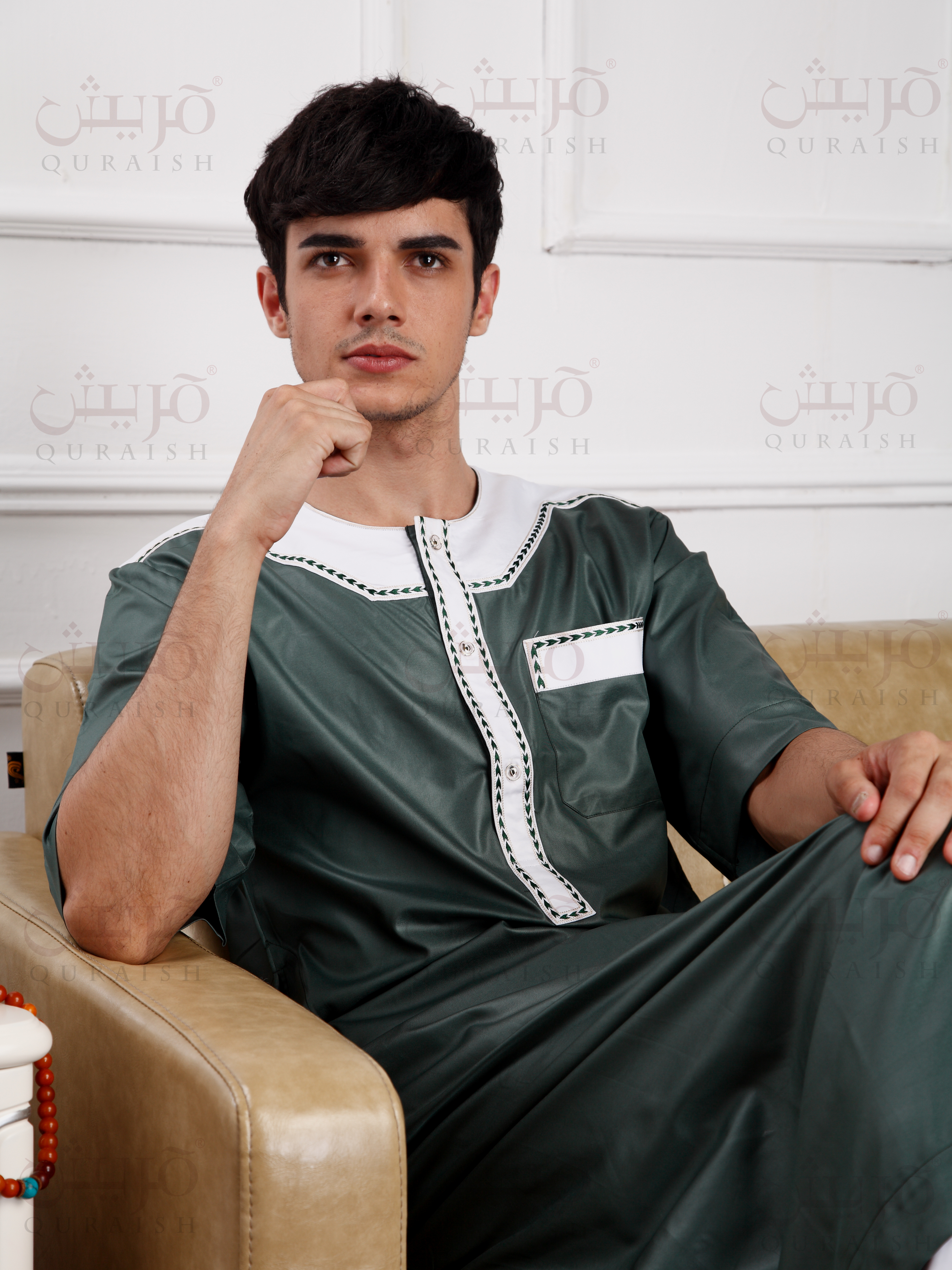 About Us
You can find the most fashionable styles and the most professional designers here, QURAISH specialize in the production of African fashion robes for 16 years; "QURAISH" comes from the name of the clan to which Muhammad belonged and symbolizes nobility and glory.

Based on this, In 2004, Design director Asiya Ma Juan named the product brand "QURAISH" and founded Guangzhou QURAISH Clothing Co., LTD.
Guangzhou QURAISH Clothing Co., LTD. is one of the leading bulk wholesale Dubai style Clothingfactory,supplier,manufacturer in China.
Any interests, welcome to contact us.
Why Choose Us
The most fashionable design
High quality
Competitive price
NO waiting ,cash to pick up
Since the 12 pieces
Professional sales teaching
Provide high quality image and video materials
Our Factory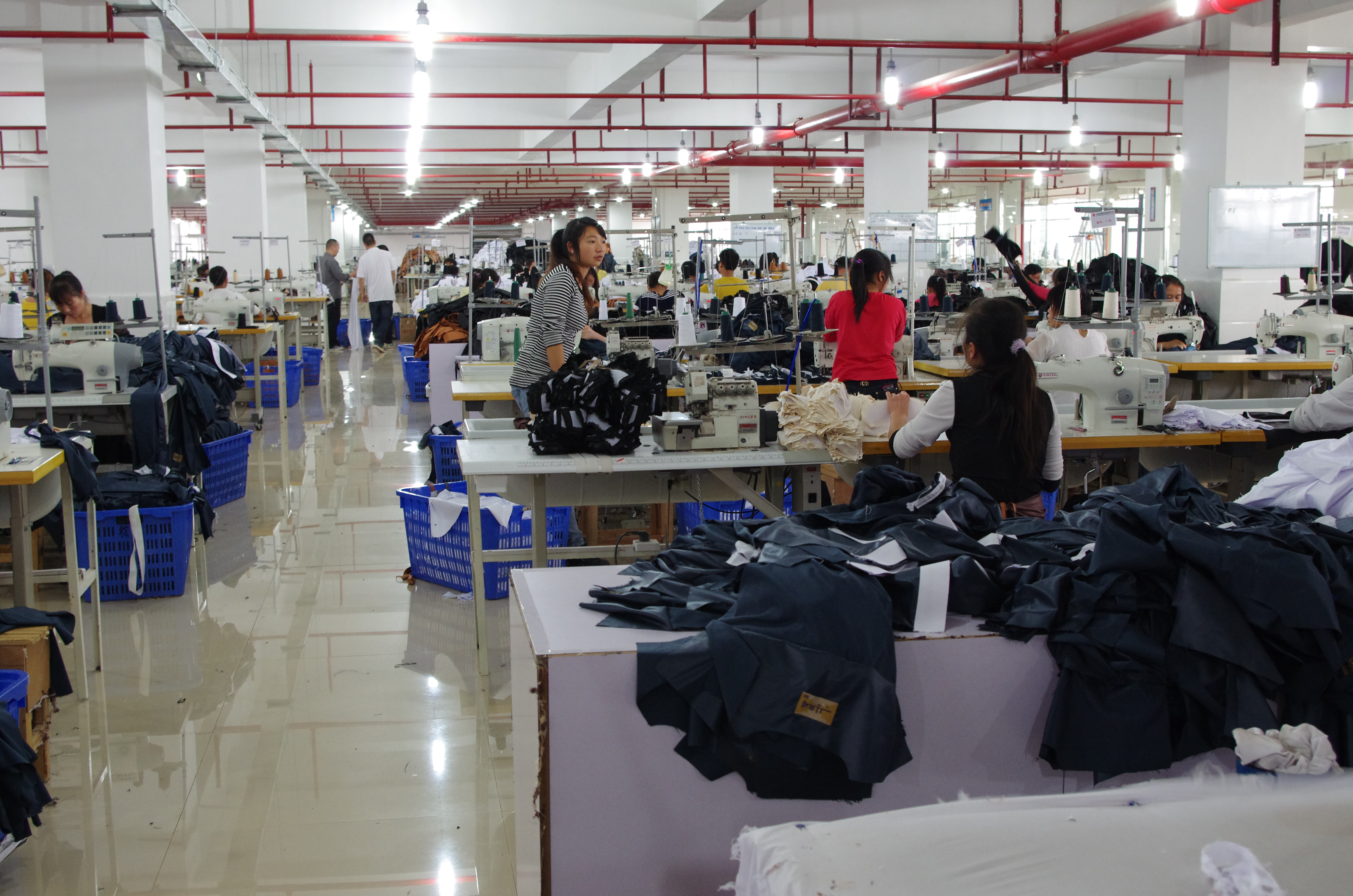 Our Office










Welcome To Contact Us

If you are not satisfied with your shopping Experience, please contact us to get a solution before you decide to leave a neutral or negative feedback.
We strive to answer all questions and resolve any problems as quickly as possible.

Customer satisfaction is very important to us and our feedback ratingreflects this satis-faction, thankyou.
☎️Mob+8613602486302
Mob+8615800035100
Mob+8618617304545
✉️ 934768970@qq.com
FAQ
Q1:What's your main market?
A:Our main market is Africa.
Q2: How can I get a sample from you to check the quality?
A: Just kindly inform us your design details, and we will offer sample as your specification, or you can send us samples and we make a counter sample for you.
Q3:What's your business type?
A:Our business type is Wholesale Distribution.
Q4: What about your delivery time? Can we receive our goods on time?
A: Usually 10-30 days after order is confirmed. Exact delivery time depends on order quality quantity. During the whole process,we'll inform you which procedure the order are, happy guest is our pursuit.
Q5:What's your payment type?
A:T/T
Q6:How do we choose size?
A:If you are not sure size, please contact our seller for size table. After product arrived, we don't accept any complaint regarding size.
Q7: May I order small quantity?
We can alsp accept small orders, welcome to contact us for details.
QURAISH Saudi Arabia Dress White Thobes,Islamic Palestinian Men Thobe Dress Custom Wholesale.production of African fashion robes for 15 years.Here are the most fashionable styles and the most professional africa clothing.feel free to contact us.